Kenya's best lyricist King Kaka has begun his menstrual walk alongside other volunteers on a campaign to keep girls in school.
King Kaka under his Bank On Me initiative has seen many girls getting sanitary pads and helping them stay in school.
The walk started this morning at around 9 AM, and they are headed to Nakuru on a 6 days walk to spread the word on helping girls get sanitary towels.
 Donate via BankOnMe.Co.Ke remember Kshs 600 keeps 1 girl in school for a year.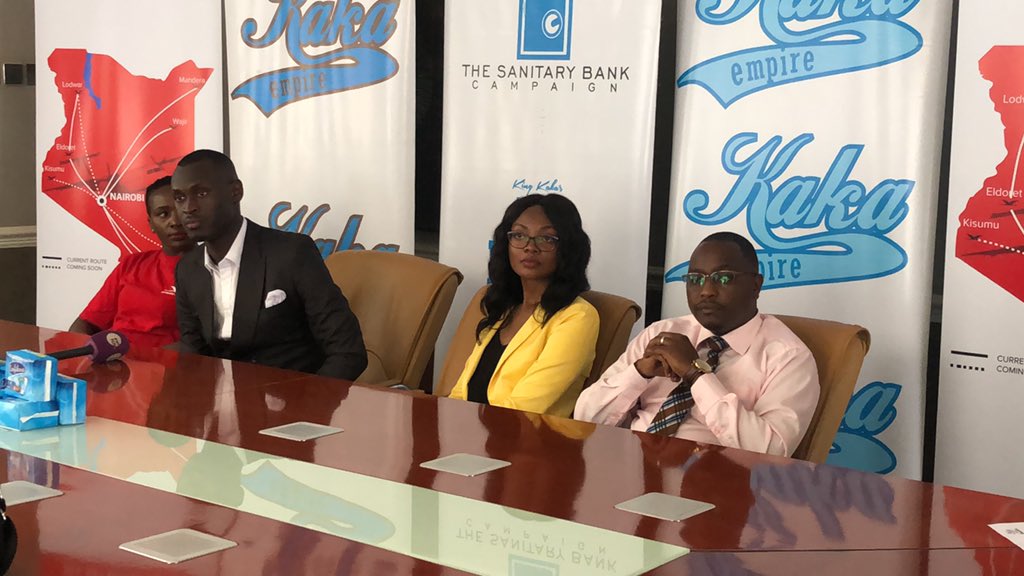 Many girls around the country drop out of school when they are experiencing monthly periods because of lack of money to but pads.
Many have been arguing that contraceptive; condom, is provided for free and pads sold yet girls experience menstruation every month.
South Africa's ShoMadjozi also joined the campaign on awareness on menstruation and need not to shy away from it.
I'm so happy I can finally share this with you guys 💪🏽🥰🎉:

I wanted to stop the embarrassment around periods and give information, so I teamed up with Stayfree®️ to create #InSyncWithMadjozi. And they killllled it! 💗💗💗🤗🤗 Check it out: https://t.co/0qKaZPz2EK #OurMove #ad pic.twitter.com/2i7fzDta7b

— #JohnCena (@ShoMadjozi) August 18, 2019
King Kaka through his Instagram, confirmed the 6-day walk that involves camping overnight in the same period.