David Oyando, better known as Mulamwah was on Monday bashed after a photo of his dirty nails surfaced online. Mulamwah who tried covering the nails with a 'MONDAY' emoji was exposed by a Twitter user who posted the two photos of him at an undisclosed street hotel having tea, lemon, and pepper, isn't that very interesting? Chai, pilipili na ndimu.
What has even caused an extreme online tremor is a fact that he's a student at the University of Nairobi's College of Health Sciences.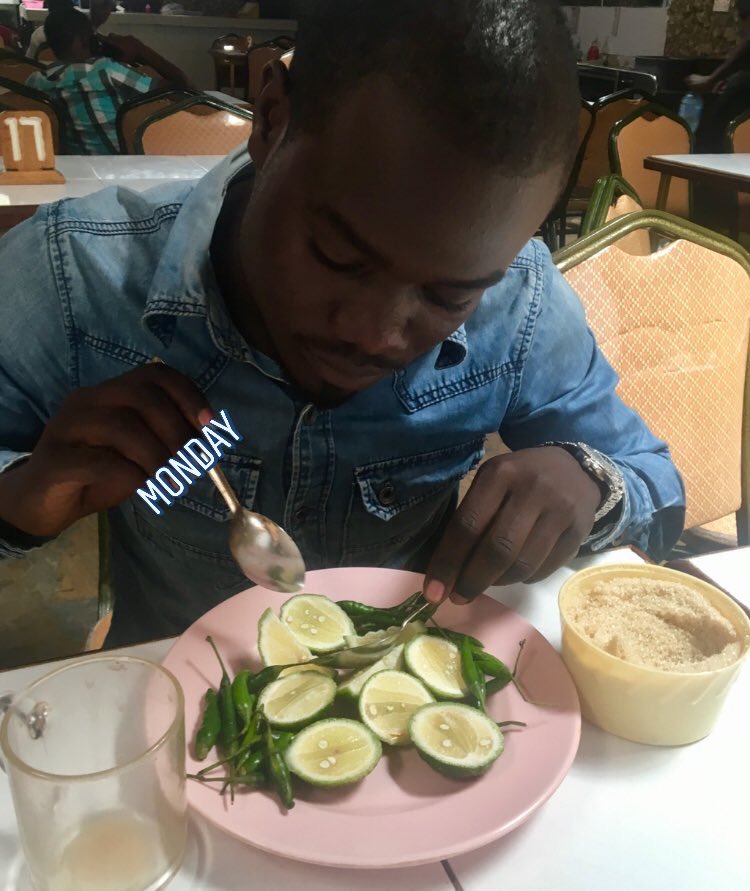 Here are the reactions from Twitter:
The solution is not covering those dirty ass nails with an emoji 😂😂😂😂
The solution is cutting them down. @mulamwah or whatever they call you 😂 pic.twitter.com/33r3pYOYwT

— Son of fate (@Anntoh__) September 30, 2019
If this guy puts his fingers anywhere you will get some incurable disease.. https://t.co/jNLUGxUo8u

— Sky Walker ◢◤ (@MisterAlbie) September 30, 2019
@Sylvester_Odero : Huyu jamaa anaona maji tu ikiwa kwa sufuria inataka kutengeneza ugali, kwa basin ama shower hawasikizani kama mafuta taa na maji.
It's no doubt that appropriate body hygiene includes diligently cleaning and trimming fingernails, which may harbor dirt and germs and can contribute to the spread of some infections, such as pinworms. Bacteria that cause vomiting and diarrhea are often found under people's fingernails. As we fight to end diarrhea cases in Kenya, it is advisable that we take matters of personal hygiene seriously.
Read also: Mulamwah gets backup from KOT after attack from haters