The Kenyan parliament is well known for diverting its attention to non-issues and for its existence in the Jubilee government, it has been reduced to a market where madmen thrive.
On the other side of the world, Newzealand's speaker has made headlines for babysitting a baby of one of the members of the house.
The debate comes in two weeks after Kenya's parliament shifted its attention to the baby of one of the members and even ordered her to get out of the national assembly.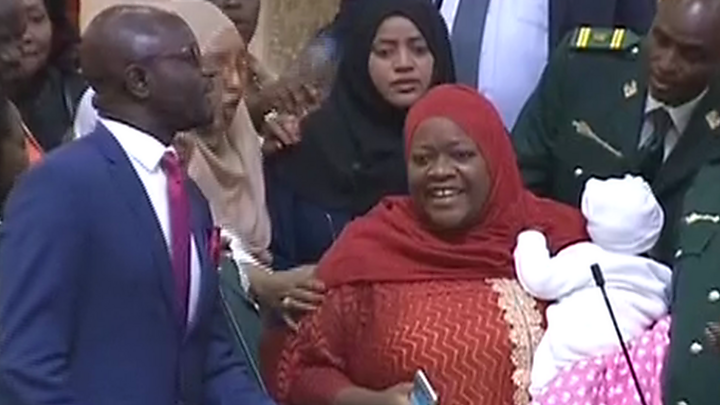 A few weeks also, majority Leader Aden Duale captured attention when he blasted his colleague Esther Passaris for bringing a backpack and made quite a debate on the same.
Kenyans are fed up with the members of parliament who discuss non-issues contrary to their mandate to make laws.
The Newzealand speaker has been praised for being humane and with dignity for allowing a member to bring a child and even do babysitting as the motions are being discussed.
officialjanetmbugua One of the best things I've seen! We have to no choice but to become progressive! This is leadership and this is what our country needs!
alisaid6204 This is a true man!! So touching, kenyan legislators should be blushing with shame
waithera_brandih And in Kenya, the Parliament proceeding stopped to talk about baby and the mother! Small minds