Socialite-cum- businesswoman Zari Hassan has shocked fans after her outburst during the Miss Uganda 2019 in Kampala.
The mother of five went ham on the host, Anita Fabiola, during the announcement of the winner in the highly contested lucrative position of beauty and brains.
The event was going on well until Mama Tee was called upon to do the honor of announcing the winner as she was part of judges who were invited to preside over the event.
Zari started deviating from the main subject and Anita had to remind her that she was the host of the event.
"You are supposed to do the admin work here… Gerrit out," Zari shouted.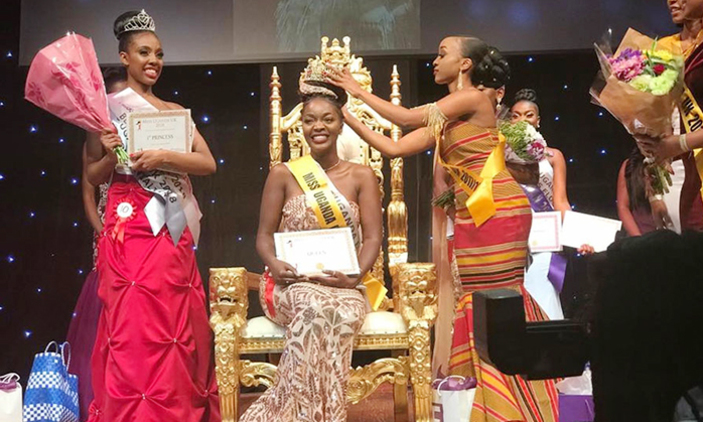 This was a big disappointment from the Ambassador of Tourism of Uganda who displayed zero levels of courtesy on a national stage.
Netizens have blasted Zari for belittling other ladies and boasting as the best lady with brains in Uganda.
"I got something to say, I will prove today because she thinks she is better than me. Ladies and gentlemen, I believe we should be uplifting each other," she added.
https://www.instagram.com/p/B0aVGhyhbR9/?utm_source=ig_web_copy_link
Anita Fabiola has been applauded for behaving like an adult during the argument which has 'destroyed' Zari's reputation in East Africa.
Some have even cited the fact that she was left by Diamond Platinumz and Tanasha coming in as one of the things fueling her fury.
Zari for the past months has been flaunting her imaginary Kingbae and this month on Nelson Mandela Day, the mysterious man allegedly 'ringed' her.
According to rumors from sources who sought anonymity, Zari did not wed in a private wedding and it might be depression disturbing her peace of mind.
Twine Becky Fab acted as an adult in this situation thanks
Sarah Bridgette Oluche I'm disappointed with the person that took the mic off Fabiola.. I loved how calm Fabiola was.. Zari was a judge and Fabiola is the host.. I'm happy that Fabiola refused to be disrespected.. it's a shame that people are looking up to Zari then she ends up acting that way on stage.. Zari, I never expected that from you..
Sarah Tumwine Of all people you bring Zari???…some socialites are not worth bringing up on such international events….Kudos to Fab for the maturity!
Lunkuse Vickie
Don't think this was called for… This wasn't expected from Zari moreover on this event.