But do you know online opportunities has its ups and downs?
Many youths fall prey of online 'business' opportunities because of lucrative cars they claim to 'possess' and money they 'make'.
Kenya, for instance, has a high rate of unemployment and with the 'dot.com' individuals who shy away from any manual job.
Billionaires in Kenya have their story behind success is never giving up and never giving in with starting small and growing with time.
That is the exact thing the 'motivational speakers' will lie to you and because youths are desperate and vulnerable, they will fall victims.
The rise in 'life-changing opportunity' or 'how to earn 10,000-20,000 in a week' is wanting and you should be extra careful with online fraudsters.
If you are living in Nairobi and its environs then you are familiar with pyramid schemes like GNLD or AIM GLOBAL where you only earn when you recruit someone.
Many business opportunities require investment but you should be able to track your business' performance.
The following ways are inspired by the public Likes which went away with Millions from Kenyans and the recent bitcoin company where Kenyans lost their hard earned money.
Here are a few ways to identify fake online business opportunities.
Easy money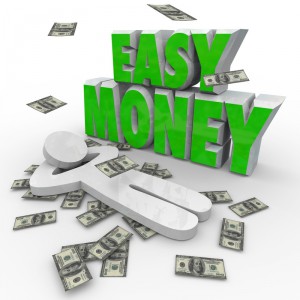 They promise you to earn 10k to 20k in a week which is ridiculous to any first time jobs.
A well-paying job for any form four leaver is around 20k for a start but getting 20k in a week is not adding up.
2. Payment before earning
These online opportunities require you to pay them a subscription fee yet they claim to give you a job.
In my argument, it is not right for a company to ask for money if they will pay you, let them deduct from the money they should pay you.
3. Earning from recommendation
This trick has worked in many companies forcing youths to enrol and invite their friends to earn points.
A sole role of a business should have continuos workforce with or without recommendations.
The problem comes when everyone has joined the group, will the company collapse or you will stop earning?
4. Common job requirements
These companies gives the obvious requirements that almost every online user can meet.
Matters like having a smartphone and being 18 years and above should not be the only requirement to secure a job.
5. Exaggerated 'workshops'
They invite you to a hotel in the city and give fake testimonies.
They will preach of expensive cars they own yet they look like they have not eaten for three days.
They associate themselves and even give examples of billionaires like Jack Ma and Bill Gates.
For this, our writer attended Aim Global 'training' session at 680 Hotel in Nairobi and they hyped that the son of the president, Otongolo-who performed for the president in Mombasa and got a scholarship, is studying in the US and yet he was his school mate in the University.
What other online jobs have you fallen prey of? Give us your story and help others.