Ladies are among the very complicated creatures on earth when it comes to matters, showing signs.
Do you have a boy in the hood whom you can't sleep thinking about?
How can you get a boyfriend you like without sounding so desperate or like a creep?
In an earlier post, we shared tips on how a girl can jump out of friendzone in a blink of an eye.
For starters, do you have a man in your mind and you want to be that lucky woman for him?
Here are tips a woman needs to know to get a man;
Look respectful
With the new trend of social media, where ladies are 'freaking' s3xy with less dignity in them, it is a good chance to look decent and attract good men.
Show respect to him and show that you respect yourself. With that, you will attract your Mr. right.
Show signs but don't be desperate
Be there for him everytime he asks. Make time for him when you can but don't be too much for it is a bad signal for desperation.
Give him hints bit by bit from what you like and what are your hobbies and a smart man will connect the dots.
Involve him in conversations
It is very important to ask questions about his life, family and friends.
You should not be all over telling your stories and making yourself a topic.
This makes him know you are interested on him.
Surprise him (gift him)
Men are not familiar with gifts or any other surprises as women are fond of buying them socks for birthdays.
If you get him a gift or surprise him with a trip or even a vacation, then he will surely fall in love with you.
Men love when they are appreciated.
Give tight hugs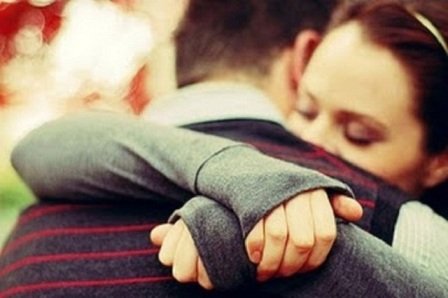 This is a crucial part in getting intimate with a man.
It is very crucial to give hints like this as they are the best starting point for men pursuing you.
Give them that warm hug for up to a minute and let him get lost in the moment.
Show love
A man can sense if his presence is needed or not from the way a lady behaves.
Show him that you care, make him feel appreciated and his pursuit for you will escalate.
Be real when around him
Men are always in debate when it comes to dating a real lady.
If you are not real to him, he will take you for a ride and you will regret because he will leave you anyway.
Show him your true colors, say you are broke when you are, give him a reason to trust you.
Dress well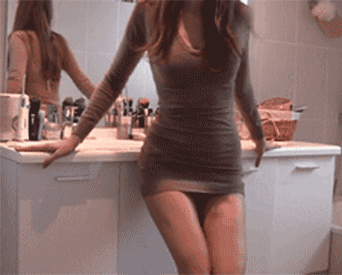 This is the main point that makes a man notice you.
Put on that s3xy dress that hugs you tight, visit him when you in that mini-skirt.
Men see more than they talk, so this is the perfect pill to woo him.