Are you a fan of Mutura?
Mutura is a Kenyan sausage that is sometimes also called blood sausage. It is usually made with meat and blood, flavored with spices and cooked and then stuffed into the intestines.
The call to have a Mutura festival by Kenyans On Twitter (KOT) is yet to be determined.
Mutura is common to people living in the ghetto and mostly in the outskirts of big cities and has gained popularity over the years.
The 'celebrity' sausage is, however, not linked to posh places but is dominant in residential areas.
For those living in leafy suburbs of Runda, Kilimani, and the likes, here are a few ways to identify good Mutura.
Placed on the roadside
The Mutura vendor should be located just on the sides of the road adjacent to a butchery just to prove that the meat is real.
If a Mutura center was to be constructed in leafy suburbs, then it can be okay to have it in the sidewalks.
Some restaurants have resorted to putting Mutura indoors which is against the culture.
  2. Time of sell
Mutura should be sold as early as 6 PM up to midnight.
Mutura has darkness as its 'ingredients'. It is advisable to start preparing it at 4 so it will be ready by 6 PM.
  3. The vendor should be shaggy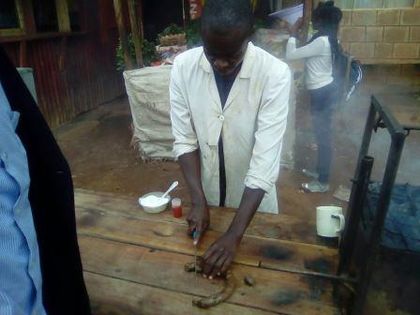 Cleanliness in Mutura industry is not something to worry about.
Mutura vendor does not need to be all clean like a Kempinski chef.
Put some dirty white coat but be hygienic to avoid Cholera and Typhoid.
  4. Eat immediately you are served
For Mutura consumers, it is safe to eat it there while it is still hot.
The trend by some slayqueens saying 'nifungie ya mbao' should stop.
The main reason why one should eat it there is that it is safe to serve food while hot and I don't think you will put your Mutura in a sufuria to warm it.
  5. Apply pepper on it
Some 'kafirifiri' is a must to spice Mutura up.
If you don't apply them then there is no difference with eating a smokie.
What are some other rules you know?