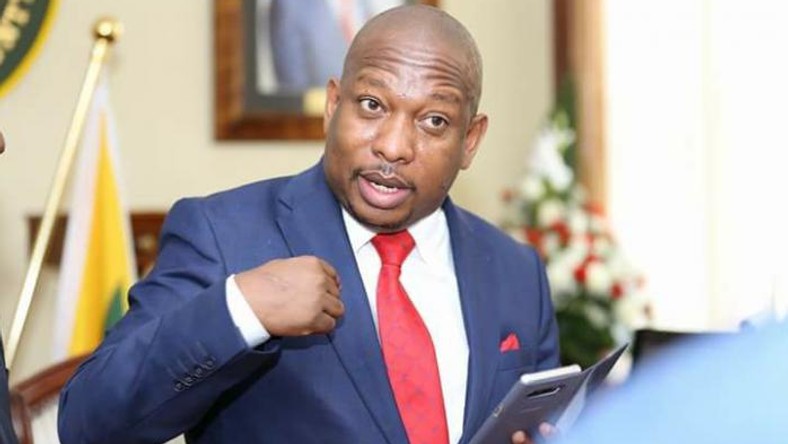 The controversial advertisement on Daily Nation has finally seen its effect after it reached Nairobi Governor, Mike Sonko.
Philip Chepsat took to the national newspaper and placed an ad asking Governor Sonko to consider him for the second position in the county.
Hon Sonko, I have reached out to you openly because I am not sure if my earlier communication did reach you. I also know that you cherish openness and transparency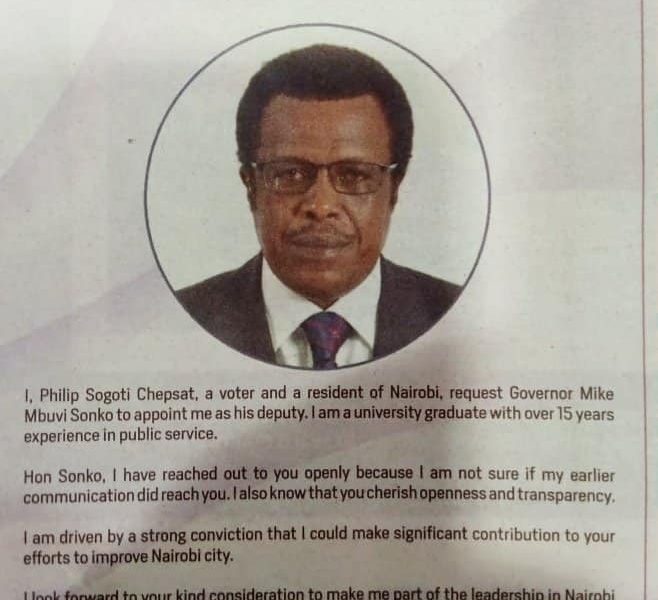 Sonko has confirmed that he received the message and was planning on writing him a formal 'regret' letter.
My office received your earlier communications and we were in the process of writing you a formal regret because like I promised, I shall only be ready to fill the Deputy Governor position once the legislation pending in Parliament on nomination and appointment of Deputy Governor is assented into law.
Mike Sonko, however, said that he is not disputing his ambitions but was planning on sticking to his promises of having a woman for deputy governor.
It is worth of note that as a politician, I believe in keeping my promises to the electorate. And earlier, I committed myself to Nairobians that my nominee for Nairobi City County's Next Deputy Governor shall be a woman.
The Governor also did not miss to brag about his transparency as he is well known as a master for screenshots and voice recordings.
"Thank you for your expression of interest in serving the great people of Nairobi alongside me as Deputy Governor. Thank you too for appreciating my commitment to openness and transparency," he said.
Philip Sagoti made history for using the most expensive job application, it cost him Ksh130k.