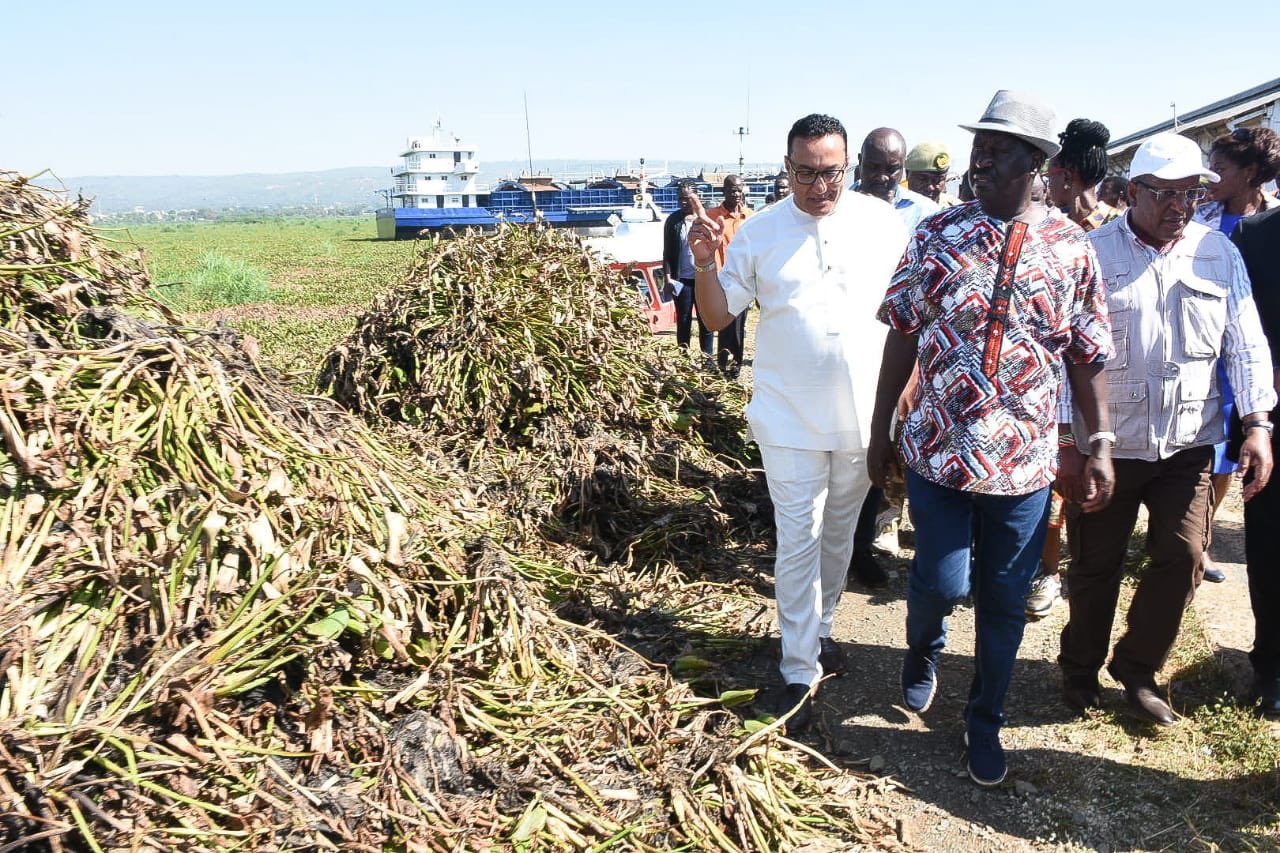 Raila Overseeing the hyacinth removal
The opposition leader Raila Odinga visits Kisumu Pier to oversee the process of water hyacinth removal in Lake Victoria.
In May 2017, a multi-billion factory was set up in Homabay to exploit the hyacinth. However, the process has not begun and the machine is reported to be lying.
Water hyacinth originated from South America so it appears to have reached Lake Victoria due to human activity. As its flowers are reputed for their beauty, it might have been brought over as an ornamental for garden ponds.
The consensus is that water hyacinth entered Lake Victoria from Rwanda via the River Kagera,
probably in the 1980s.
The hyacinth has since spread prolifically, due to a lack of natural predators, an abundance of space, agreeable temperature conditions, and abundant nutrients, including increasing heavy metal pollution in the lake.
Water hyacinth affects the Lake Victorian population in many negative ways. There are economic impacts when the weed blocks boat access. The effects on transportation and fishing are immediately felt. Where the weed is prolific, there is a general increase in several diseases, as the weed creates excellent breeding areas for mosquitoes and other deadly insects.
Raila Odinga visited the site as the process of removing the weeds is underway.
On a site visit to the Kisumu Pier where work on removal of the water hyacinth and rejuvenation of the Lake Victoria ecosystem is underway.

pic.twitter.com/B81FrzqKRi

— Raila Odinga (@RailaOdinga) February 18, 2019